Ocean State Air Solutions is the leading HVAC company in Newport County, and surrounding areas for your furnace service needs.
Ocean State Air Solutions is your #1 HVAC contractor in Newport County, and the surrounding communities.
Owning, or even sometimes renting, a home in Newport County, or surrounding areas requires general maintenance
On average, people spend 90 percent of their time indoors but don't know that indoor air can be two to five times more polluted than outside air.
About Ocean State Air Solutions
Ocean State Air Solutions was founded in 2004 with a vision of providing reliable and sustainable indoor air quality solutions for homes and businesses in Portsmouth, RI. We're a family-owned business, a proud member of the Greater Newport Chamber of Commerce, a Mitsubishi Diamond Elite Contractor, and a Bryant Factory Authorized Dealer.
Why Ocean State Air Is the Right Choice
At Ocean State Air, we greatly value the trust you place in our company. We provide upfront pricing and a warranty on our work. Trust and integrity are the core values that drive our company.
We understand how the different systems in your home must cooperate and seamlessly integrate to operate efficiently. Choose between a conventional HVAC system or go ductless with a high-efficiency heat pump. Perhaps you want to seal the crawl space beneath your home. You can count on our experts to provide accurate information tailored to fit your budget and needs.
We Take Pride in our work
Zone Control System Repair in Portsmouth, RI, 02871
"Matthew visited our condo to troubleshoot a thermostat issue and I was impressed with his knowledge of our system. It didn't take him long to diagnose the problem. Coupled with that, he was also very personable."
- Joseph R.
Gas Furnace Maintenance in North Kingstown, RI, 02852
"Thank you for being so reliable and for taking care of our gas furnace. Each technician who has visited our home has been professional, courteous, timely, and competent. Good service! Thank you!"
- Judi N.
Ductless Mini-Split Installation in Portsmouth, RI, 02871
"Install of 3 Mitsubishi mini splits and condenser just now completed.Everyone I have had contact with at Ocean State Air has been professional and super to work with from the design with Joe DeSilva, to the install with Jesse and Ethan, the electrician Joe Lima, Amber in the office and Sam from the warehouse. Everyone seemed to work well together and have a good understanding of the whole operation. I deeply appreciate that they were able to accommodate my very short window to get the work completed, and the excellent communication all the way through. I very much like that this is a full service local operation. All in all a good experience. THANKS!"
- Judy M.
mitsubishi Electric diamond elite dealer
Make Yourself Comfortable with an Authorized Mitsubishi Electric Diamond Elite Contractor
You demand the best and so does Mitsubishi Electric. We have been selected as a Diamond Elite Contractor because we value the highest level of certification, training, and hands-on expertise. Mitsubishi Electric has selected the finest and most knowledgeable HVAC contractors in the industry to provide you with superior sales, installation, and service support possible.
We have invested time to professionally develop our skills at one of Mitsubishi Electric's approved training centers located throughout the US. Only approved contractors that have attended Mitsubishi Electric's training classes and demonstrated advanced product knowledge are awarded the coveted status of Diamond Elite Contractor. The status is evaluated every year and Diamond Elite Contractors must demonstrate their continued commitment to serving customers in order to renew their status.
Ocean State Air Solutions is an active member of the Portsmouth, RI, community. We serve our community in variety of ways. We might be fishing with our friends and neighbors or participating in Teachers Appreciation Day; Ocean State cares about the people and causes in our community.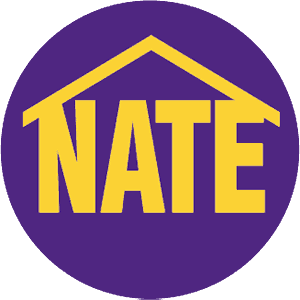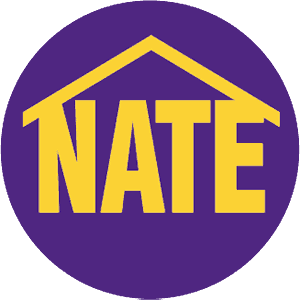 Our indoor-air-quality team at Ocean State Air Solutions can install moisture control systems to help control musty odors.
Ocean State Air is a trusted name in Rhode Island and Southeast, MA for providing practical whole-house solutions that benefit your property and your health. Call us today for a free consultation.
Are you anticipating a higher heating bill this winter? Here in Jamestown, temperatures can get pretty low. The only way to ensure you remain perfectly comfortable inside your Rhode Island home is by cranking up the heat.
Read More
Is Your Furnace Ready For Colder Weather?